Heart Plus: Vitamin C, L-Lysine & L-Proline, 180 Tablets
---
Heart Plus, with Vitamin C, L-Lysine and L-Proline (Free-Form Amino Acids), is based on Linus Pauling's formula to support cardiovascular health.
Benefits
Vitamin C supports healthy arteries.
L-Lysine and L-Proline support the body's appropriate use of cholesterol.

Supports healthy blood pressure already within the normal range.
Product Information
Note: Heart Plus is sensitive to moisture. If you order a large quantity it is best to store in your refrigerator.
In 1991, Linus Pauling invented a non-prescription approach to heart health. The two-time Nobel prize-winning genius, chemist, and medical researcher made the strong claim that heart health can be maintained by a specific "mega-nutrient" therapy. Pleasantly, there are no known adverse side effects to the method developed by Pauling and his co-inventor, Dr. Mathis Rath, M.D. Their approach works, not by lowering cholesterol, but by supporting the foundation of cardiovascular health.
According to Pauling and Rath, cardiovascular health can be strongly supported by providing the body sufficient amounts of Vitamin C (which helps maintain the healthy production of collagen, a vital component for healthy arteries) and the amino acids L-Lysine and L-Proline which support the body's appropriate use of cholesterol as it pertains to cardiovascular health.
Inspired by Pauling and Rath's formula, Heart Plus has been developed to provide the specific "mega-nutrient" formula recommended. Each tablet contains a substantial amount of Vitamin C, as well as the amino acids L-Lysine and L-Proline to provide you with strong support for your cardiovascular and heart health.
Warnings
Heart Plus tablets may slightly darken after some time in the bottle. The reason for this is an interaction between vitamin C and L-Proline and it is not harmful. The vitamin C and L-Proline are still highly stable and effective.
Other supplement vendors may add color coatings to conceal this change in color. At Our Health Co-op, we choose not to add unnecessary coatings and colors.
The L-Lysine and L-Proline are Free-Form amino acids.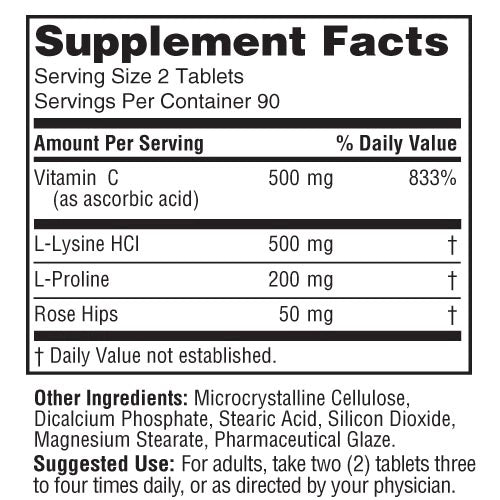 -
I buy 8 of these every year and send them oversees to My grandfather. He has some blood circulating issues (in legs), and these are making a significant difference
Mrs.
Our alternative Dr. John Young recommended this product for my husband about 30 years ago, He has taken it ever since and it has kept his heart strong. He did stop taking it about 2 years ago when I was unaware the original company sold the business and I thought that they just went out of business and so was unable to purchase it. I found Cell Nutritionals about a year later but during that time he developed 3 aneurisms and Congestive Heart Failure. He had not been on any prescriptions for his heart up until that time. Since I found Cell Nutritionals and got him back using this product his heart has become stronger again. Not as strong as before but it is continuing to get stronger. Praise to the Lord!
Mr
I suppose a start at the beginning is appropriate.. Ive been a Cell Nutritionals customer since Dr. Jon and my customer number is somewhere around 500. So a guess is 20 years. No telling how many supplements Ive purchased.. But its somewhat funny how one has regular products, then somehow and for some reason, we might move on from something that was normal. Same with Heart Plus. I used it for years, then, ????? Long story short, at 75 and male, my blood pressure was creeping up over 34 years to 18/84. I repurchased Heart Plus and with only suggested dosage and after only 3 weeks, my blood pressure is now consistently 124/76. I suppose thats good,, but it is a change in the right direction and Heart Plus might not be the reason, but it is the only other change Ive made. Linus Pauling was a really smart guy that did not receive all the credit he was due. Great product and fabulous company selling it..
User
I have used this Vit C Linus Pauling formula for about ten years with very good results. I normally take 1000mg early AM until I feel a cold/virus infection beginning and then I take additional amounts throughout the day; I am always successful fighting off the infection within 24 hours. Absolutely for the money the best Vitamin C available anywhere in the marketplace. Use this with Cell Nutritionals' Vit D for the very best protection; you can take it to the bank from a young 71 year old!
Great price for the vitamins.